When registering for an assessment, be sure to research the post-secondary schools or programs you would like to attend in order to know which test and scores are necessary for admittance.



To be considered for off-site travel, a student MUST submit an essay of interest to the site principal. The link below is the rubric in which the administration team will use to evaluate eligible students.

ENGLISH - 4 Credits
MATH- 3 Credits
SCIENCE- 3 Credits
SOCIAL STUDIES- 3 Credits
Government .5
Alaska History .5
HEALTH- .5 Credits
PE- .5 Credits
ELECTIVES- 8 Credits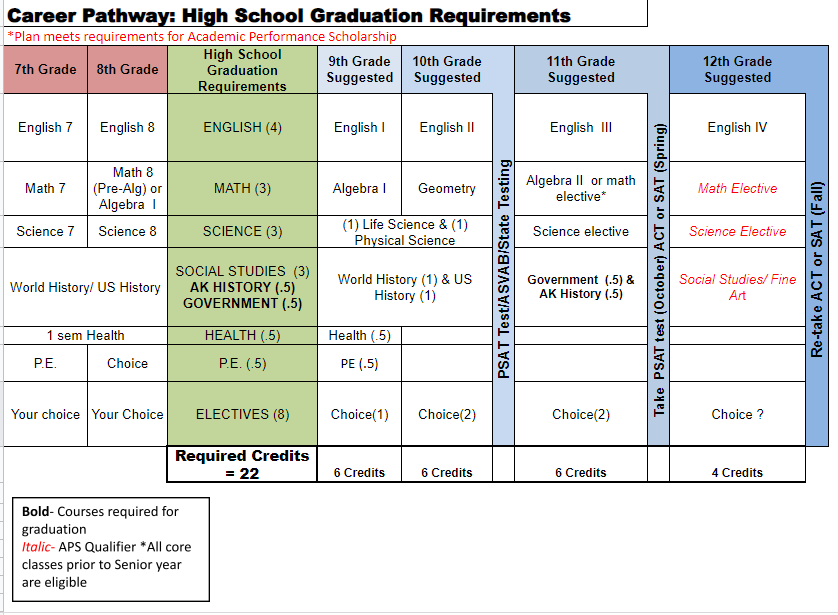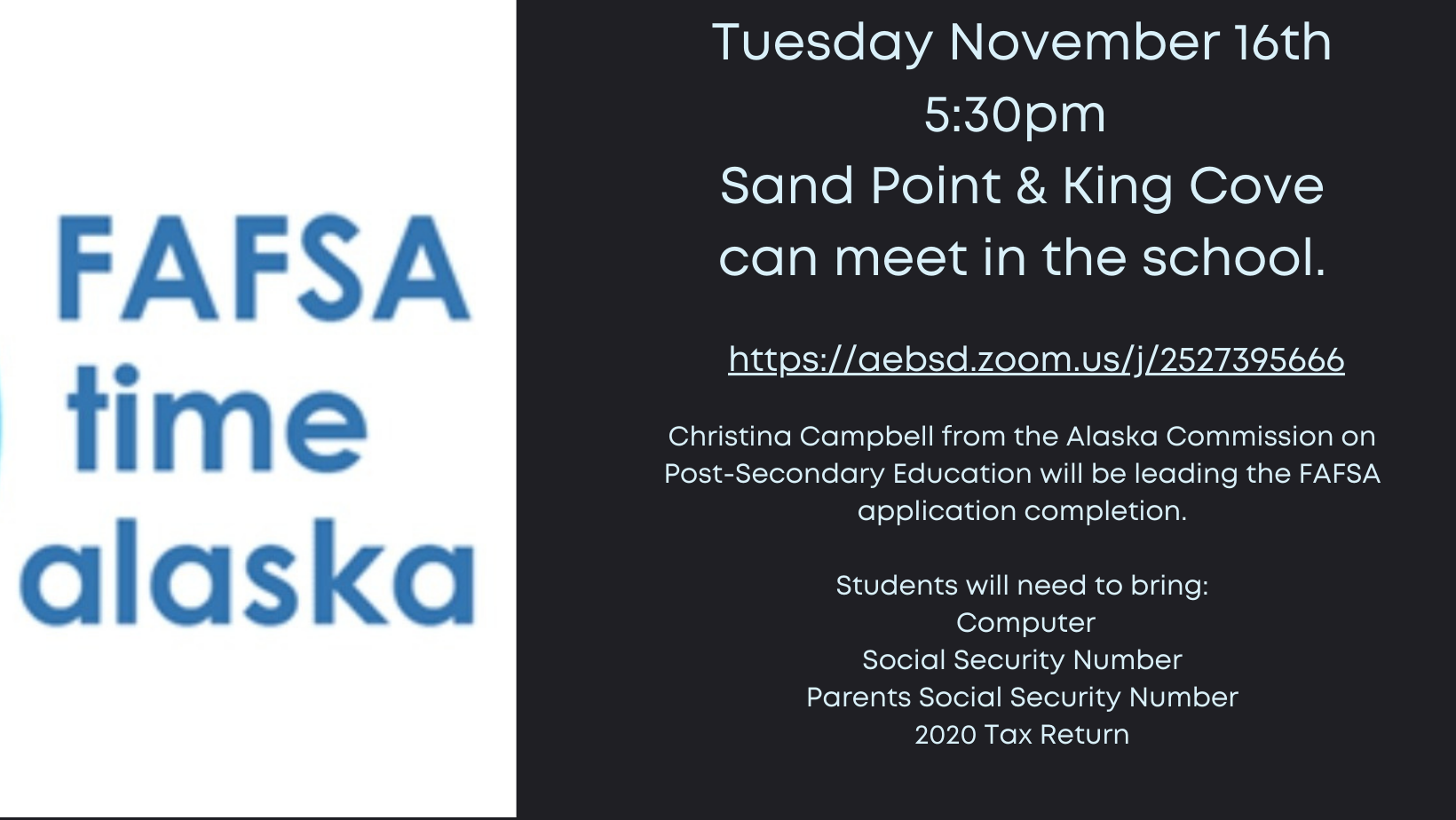 Did You Know?
Aleut Shareholders and registered descendants have a chance to earn money for good grades and attendance! Save your report card!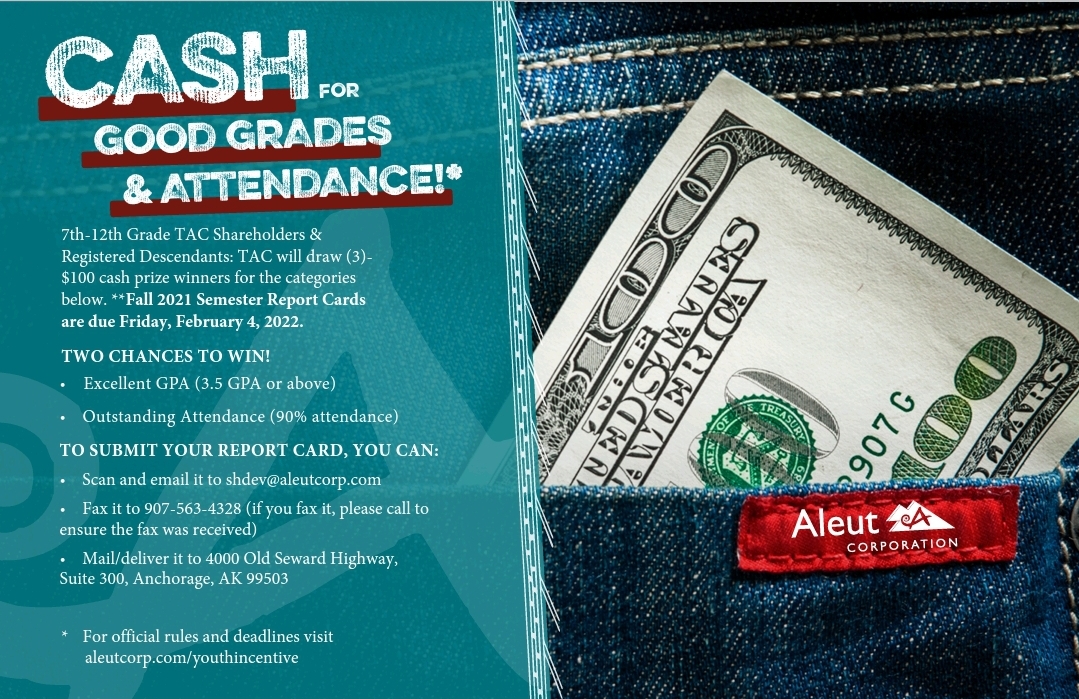 The United States Senate Youth Program
Is an opportunity for talented high school students with demonstrated leadership abilities to deepen their understanding of America's political processes and strengthen their resolve to pursue careers in public service.
It is open to juniors and seniors who hold elected positions in student government during 2021-2022 academic year. State delegates will have outstanding leadership qualities and a strong commitment to public service.
Each delegate receives a $10,000 undergraduate scholarship and will participate in the USSYP Washington Week in Washington, D.C., March 5-12, 2022, where two Alaska students will join 102 other delegates for an intensive educational program about the workings of the Senate and the federal government overall.
Watch the Youtube video below to learn more about this awesome opportunity.
Brochure Link: https://drive.google.com/file/d/1F-v4CCEsc4Z2azYLhFDnMzLXzSlWNDub/view?usp=sharing
If you are interested in applying, write a paragraph or more about why you should be selected from your school to apply to the United States Senate youth program. Your principal will evaluate your paragraph and let you know if you've been selected to fill out the application. As the only one student per school can be eligible to apply. The full Applications are due by 4 p.m. November 1, 2021. Submit your paragraph as soon as possible.
FALL APPRENTICESHIP OPPORTUNITIES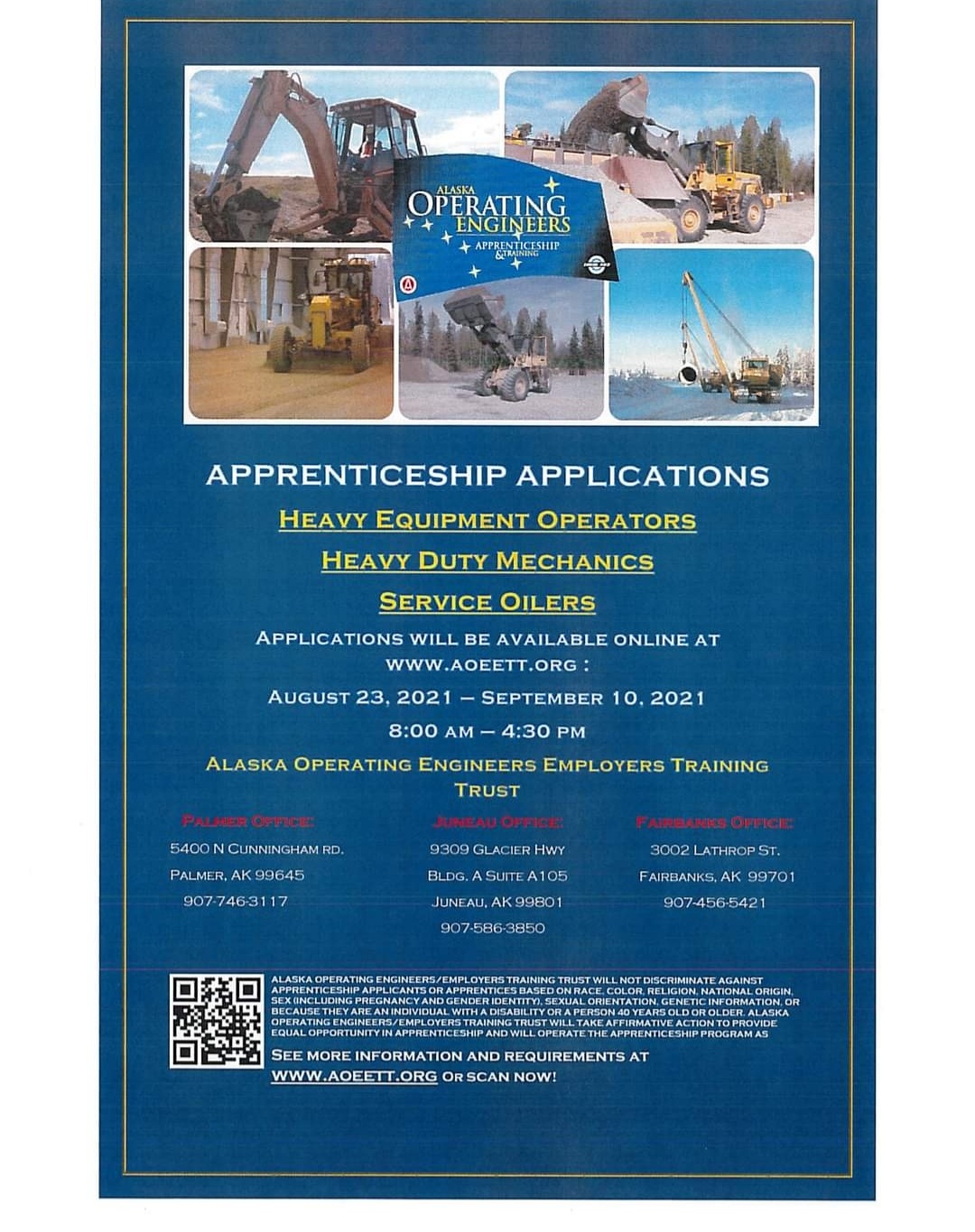 AVTEC NAUTICAL SKILLS COURSE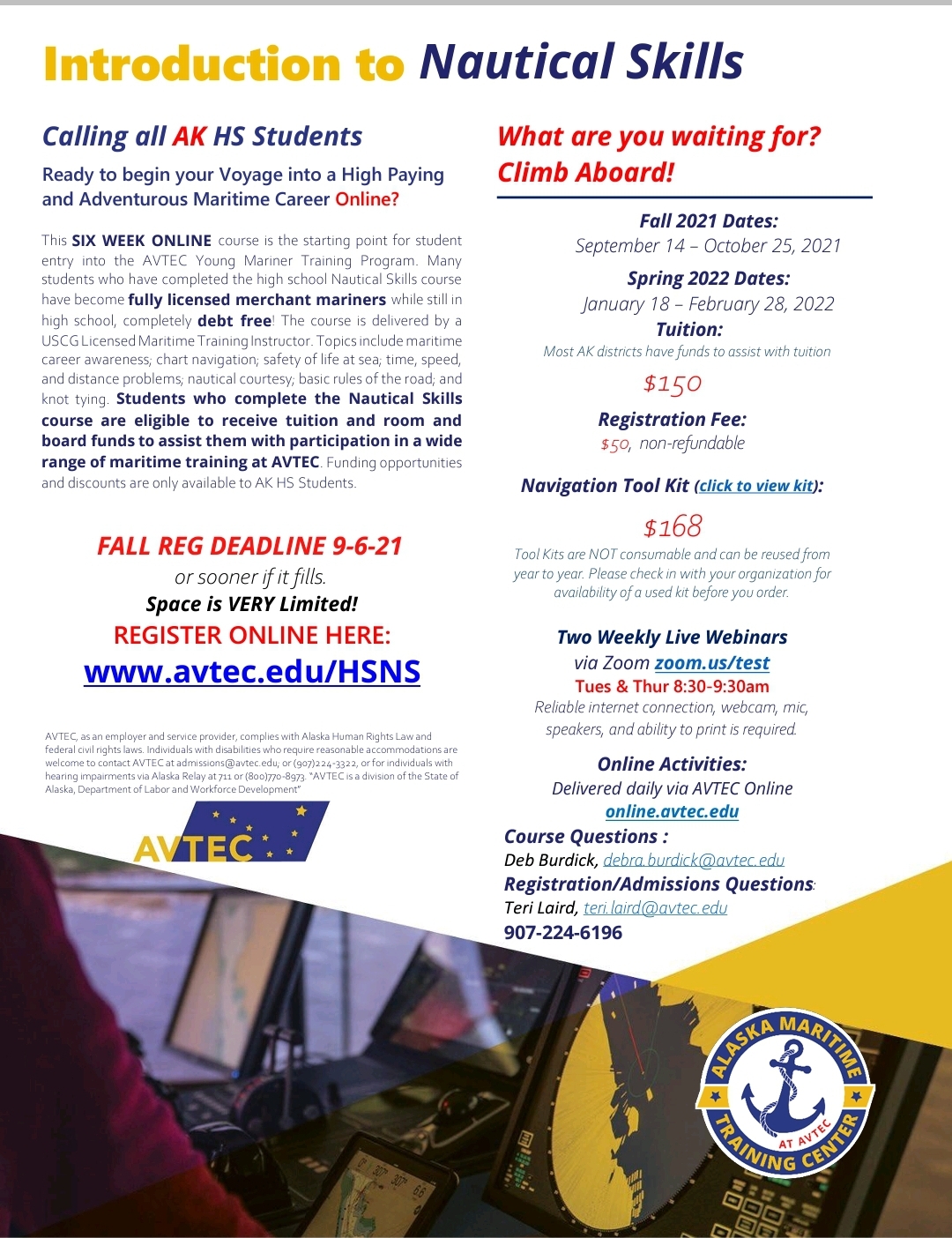 UAF DUAL CREDIT PRESENTATION
Open to district Juniors and Seniors
Join this presentation to learn about the opportunities and policies around taking virtual classes with the UA system.
Amy Bristor
Alaska Advantage Coordinator
University of Alaska, Fairbanks
6:00pm Thursday, August 12th
Click Here: Zoom link