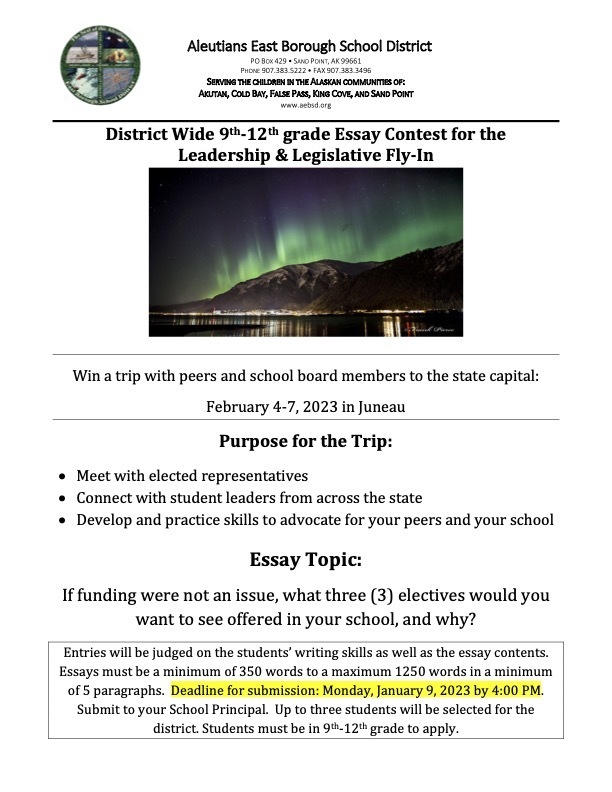 Win a trip with peers and school board members to the state capital: February 4-7, 2023 in Juneau Purpose for the Trip: Meet with elected representatives Connect with ...
Welcome to AEBSD, home of the Akutan, False Pass, King Cove, and Sand Point schools!
Welcome to our new website. We hope you find it helpful and easy to use. Please contact the AEBSD central office with questions or comments.